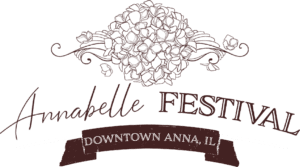 Union County Chamber of Commerce and the City of Anna would like to thank all those that have participated in Annabelle Festival 2022. Thank you to the attendees, vendors, local businesses, and our sponsors.  We are looking forward to planning  next year's event!
Visit Us
301 South Main Street
Anna, Illinois 62906
Email Us
info@unioncounty.biz
Stay In The Know!
Keep up to date with all of the happenings at the Chamber and in Union County, Illinois. We promise we will only send you the good stuff!