2022 Annabelle Festival Pet Parade Registration
June 11, 2022 from 12, noon to 1:50 PM
PAW's is thrilled to host the Pet Parade. Everyone is invited to participate – Children are invited to enter their pets. There are five categories:
Best Dressed
Prettiest
Most Unusual
Smallest
Showmanship
Rules and Regulations:
This competition is for children through High School.
Each child and pet may enter two of the categories.
Each child will be asked to introduce themselves, their pet, and share what is special about their pet. The emcee will help the child with their introduction, so if shy – no problem.
Entries will be judged on presentation. Judges have the final word.
Early Registration – Call Lee's cell or text 904-625-1109 or email vabchlee@gmail.com and give her the following information: child's name, pet's name, pet type, category to enter, email or address, and phone number.
Registration on June 11 is from 12, noon to 12:30 PM. It is Free to enter!
Prizes will be awarded. Any Question: Call Lee's cell 904-625-1109 or email vabchlee@gmail.com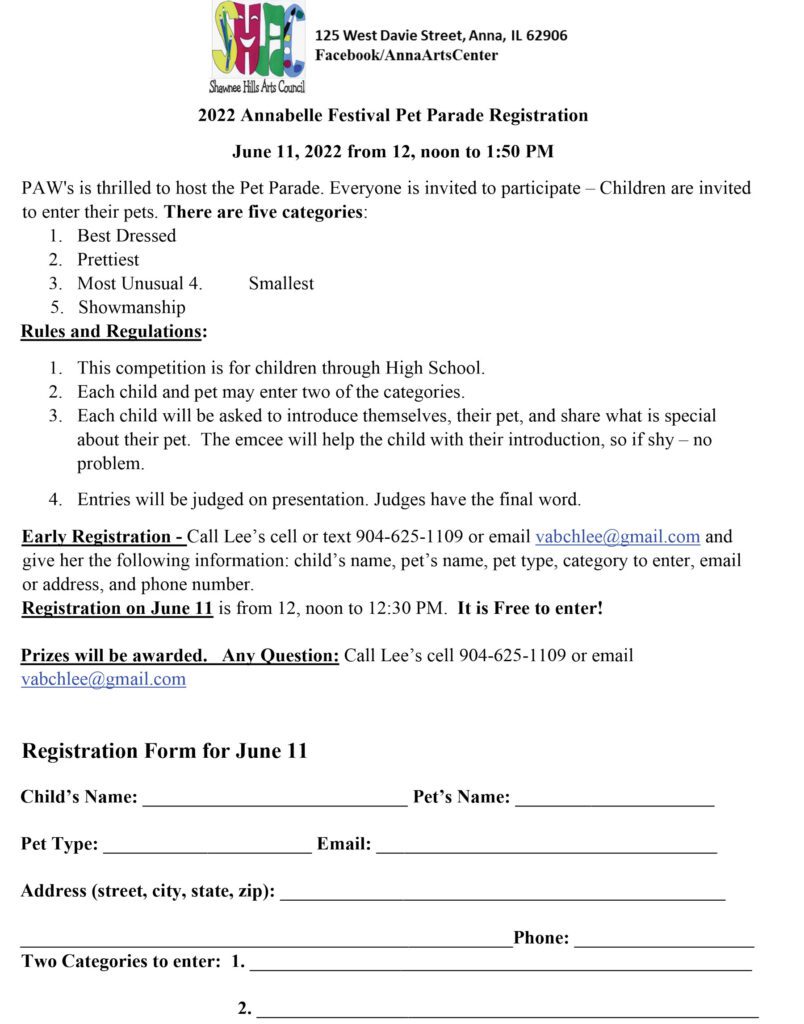 2022-Pet-Parade-Annabelle-Festival-registration-8507575c9d977c568696210e009fa337