Date: October 19th, 2023
Time: 5:30 pm
Cost: $70 (includes food and supplies)
Location: SCC Union County Center (Anna)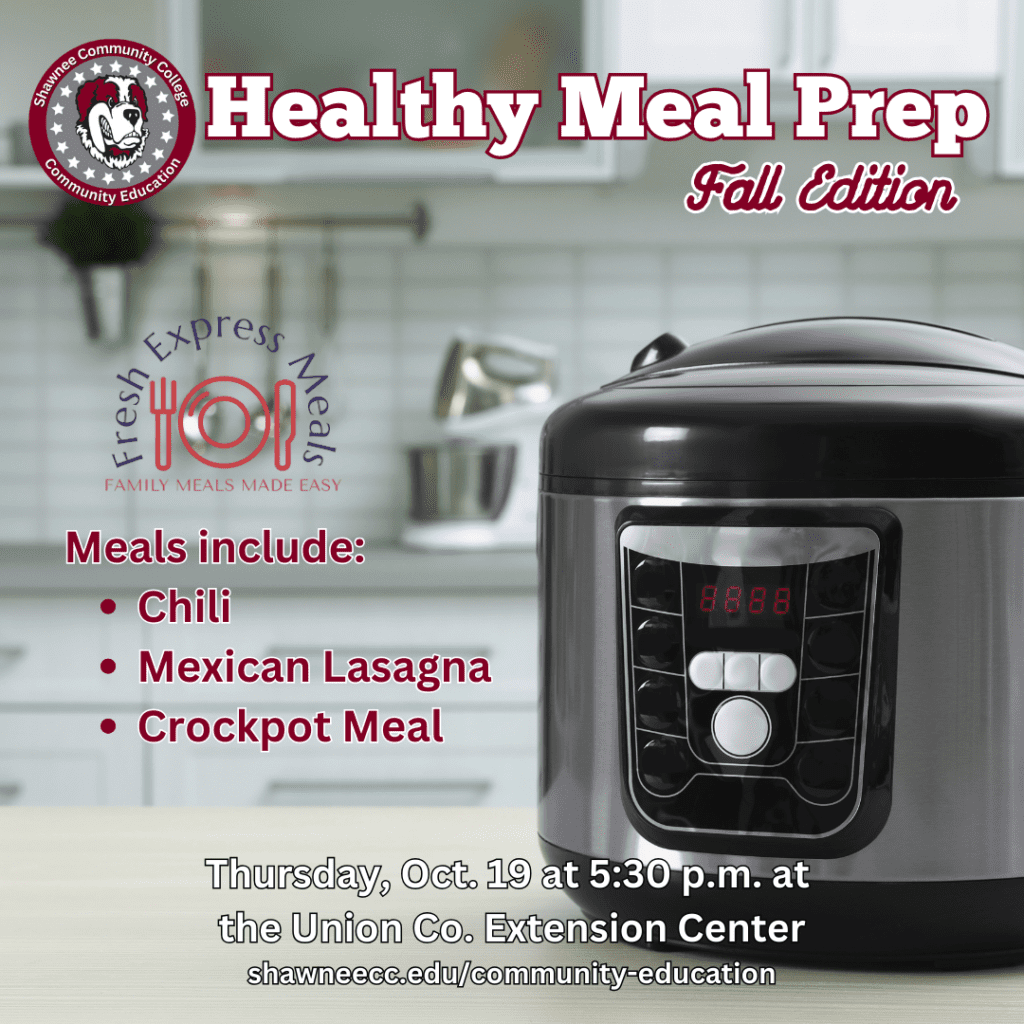 Description of Course:
Fall can be a hectic time of the year that leaves you staring into the refrigerator, wishing for a ready-to-eat meal to appear. Natalie with Fresh Express Meals will demonstrate how to plan three delicious fall-inspired meals. You will also learn some helpful hints for creating healthy meals that are both delicious and less stressful.
In this course, three family-size dinners will be made and prepared to eat or freeze for a later time. The three meals will be Chili, Mexican Lasagna, and crockpot meal. During the workshop, all fresh ingredients will be processed and packed. Along with the meals, there will be crockpot and instant pot instructions.
Participants must pre-register using this link:
https://shawneecc.edu/community-education/community-events-and-classes/registration